How do I sign up?
Follow these steps to register for OpenRounds and set up your log-in credentials, if approved:
1) To get started, click on the "Register" tab on the top right of the home page.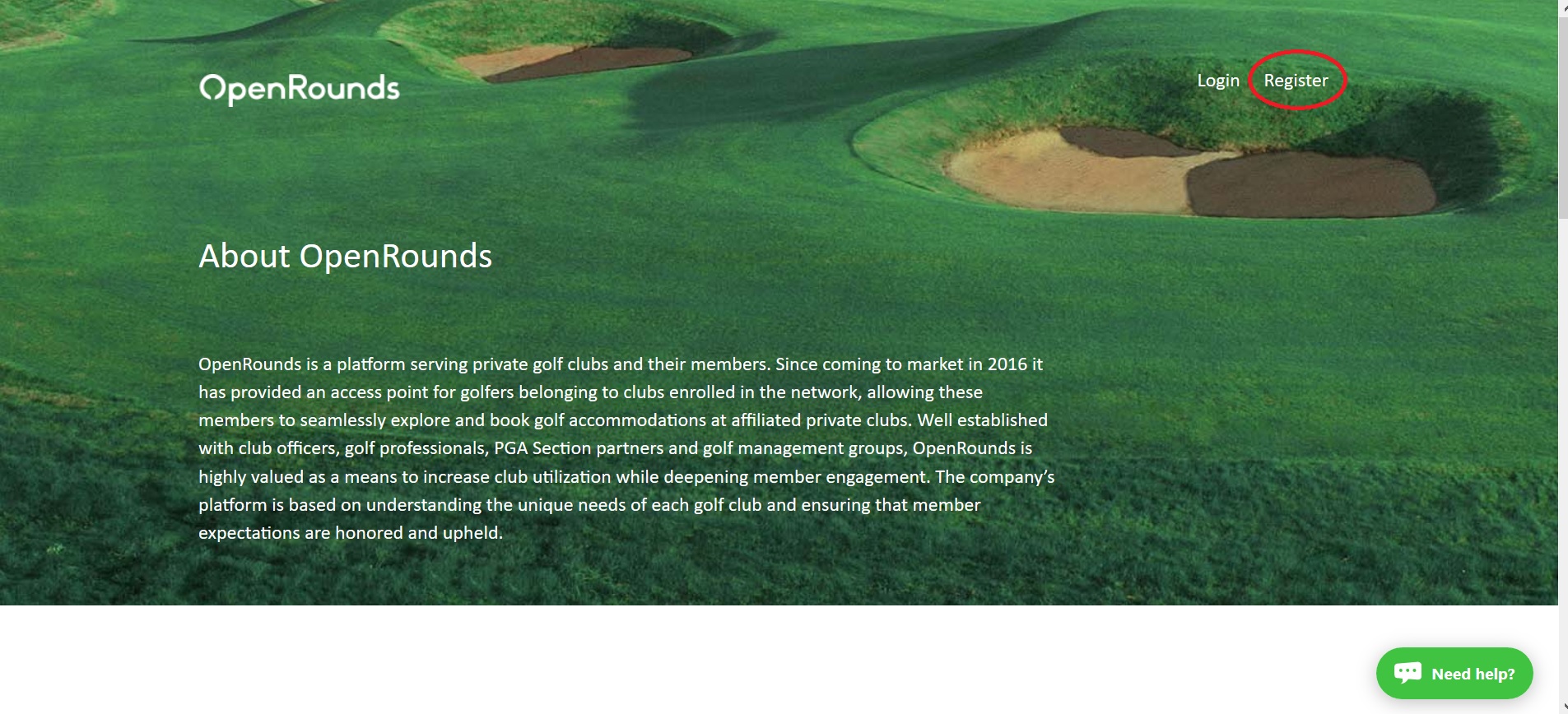 Or, if you are already on our login screen, simply select "Not registered? Please SIGN UP."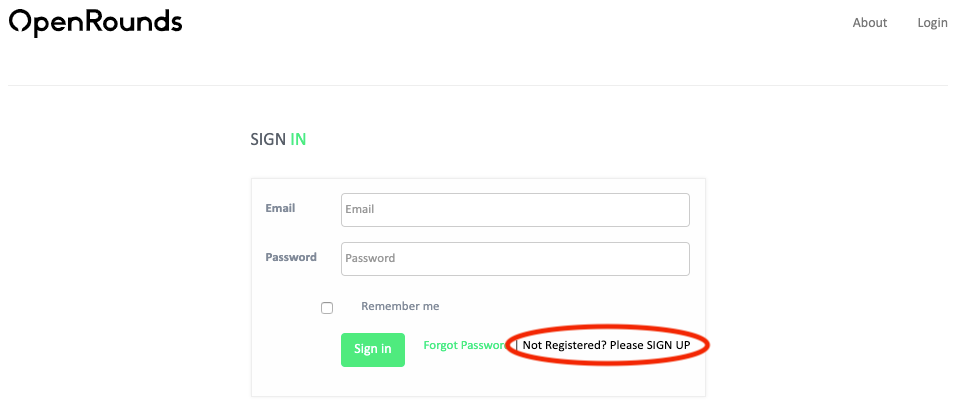 2) Fill out the fields of the form and make sure to accept the Terms and Conditions.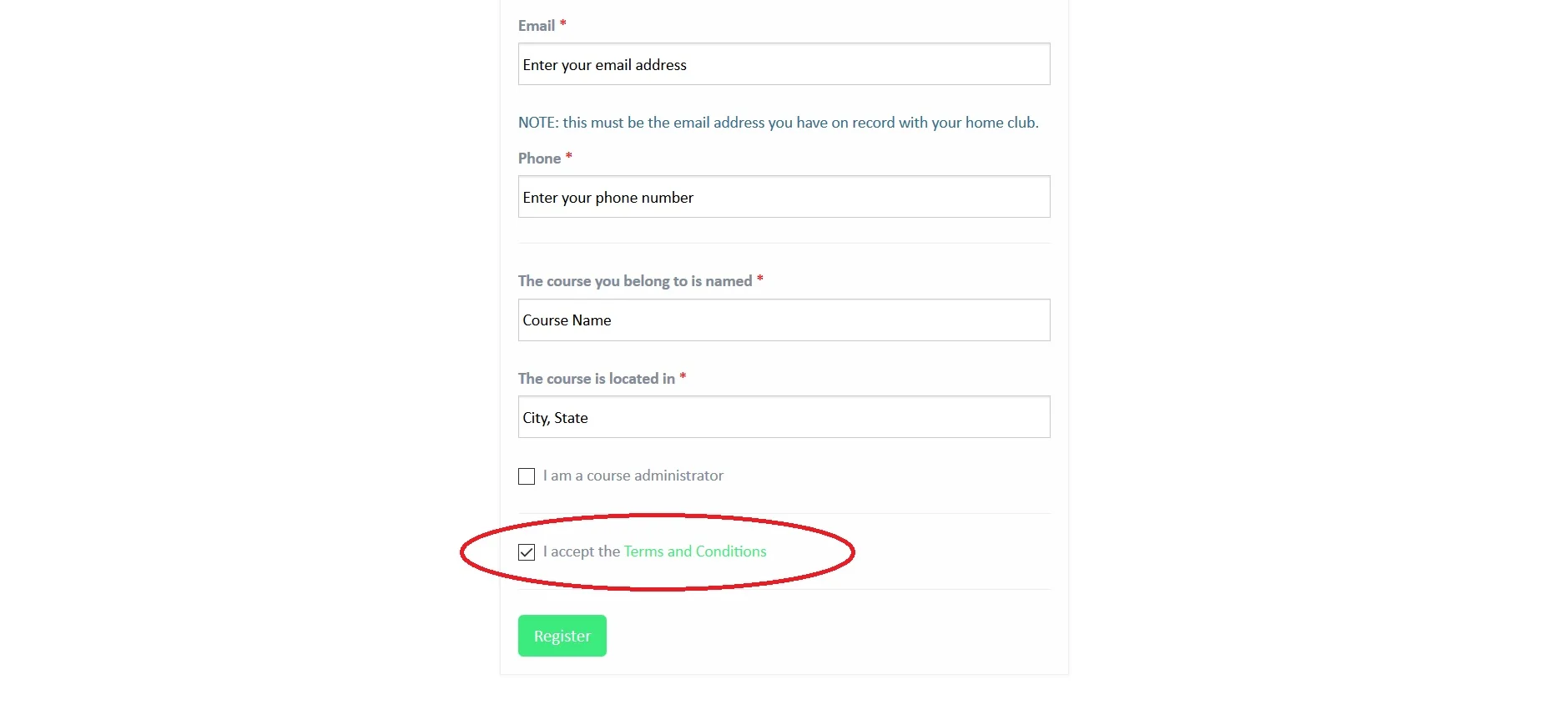 3) You will then receive an email to set up your password.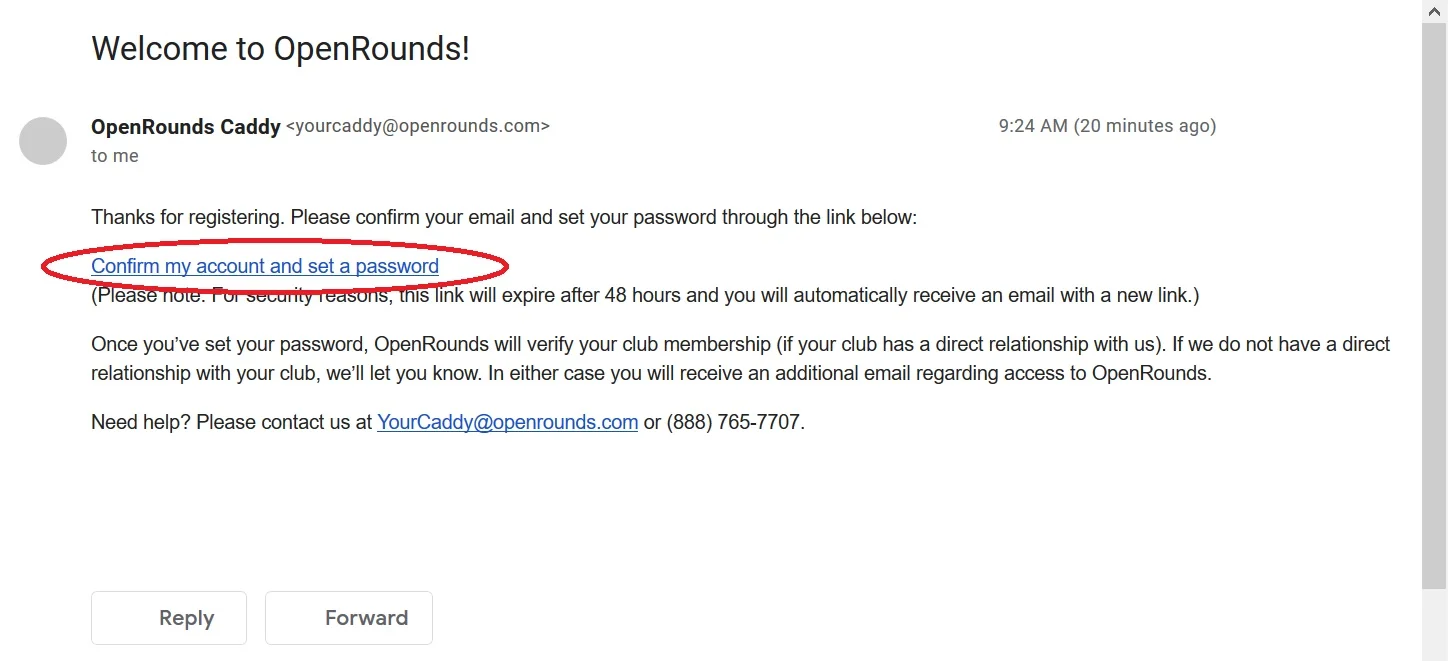 4) Once we have verified with your club that you are an active member, you will receive an email titled "OpenRounds Access Granted". You will then be able to sign-in to OpenRounds and view the courses available to you with your membership and request tee times under the "Courses" tab.